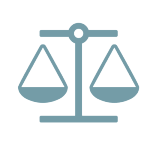 11th Circuit: TCPA Consent in Contract Cannot Be Revoked Unilaterally
The Eleventh Circuit has held that consent under the TCPA cannot be unilaterally revoked if it was given as part of a contract.
The case involved a plaintiff whose obligations under a 24-month contract with the defendant network provider were discharged in bankruptcy. The network provider wrote off the amounts due, but continued to bill the plaintiff a monthly charge for keeping her account inactive (as she had requested prior to the bankruptcy). The company also made collection calls using an automated call system, despite having been told that the plaintiff had an attorney, and despite having been told that the plaintiff purported to revoke her previous consent, contained in the underlying contract, to receive calls (including auto-dialed calls). Plaintiff sued, alleging violations of the Telephone Consumer Protection Act (TCPA) as well as the Florida Consumer Collection Practices Act (FCCPA). The district court granted summary judgment in favor of the defendant network provider on all claims, holding that the later-incurred account charges had not been discharged in the bankruptcy, and that the plaintiff could not unilaterally revoke the consent that she had previously given by contract.
The Eleventh Circuit reversed the district court's determination that the later-incurred account charges were permitted, finding instead that the plaintiff's financial obligations under the contract had been discharged. (One judge on the panel filed a concurring opinion discussing in more detail what parts of the contract may have survived such discharge.) Because the debt was not validly incurred, the plaintiff's FCCPA claims were remanded to the district court for consideration of the other elements of those claims, including whether the defendant had actual knowledge of the invalidity of the debt and/or of the fact that the plaintiff was represented by counsel.
The court of appeals affirmed the district court's grant of summary judgment on the TCPA claim, because although consent under the TCPA can ordinarily be revoked if it was given gratuitously, plaintiff could not unilaterally change the parties' contract that included her consent to the calls in question.  The Eleventh Circuit's reasoning on the issue of contractual TCPA consent in this case closely follows that of the Second Circuit's ruling on the same issue in 2017.