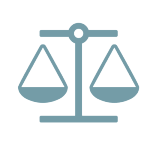 Federal Judge in Pennsylvania Extends RESPA Statute of Limitations
On January 10, 2017, a Pennsylvania federal judge ruled in White v. PNC Group, et al., that the one-year statute of limitations to the Real Estate Settlement Procedures Act (RESPA) prohibition on kickbacks in the context of captive reinsurance is violated each time an unlawful fee is paid. This decision reinterprets previous Third Circuit precedent to extend the statute of limitations past the time of closing.
Plaintiffs in White allege defendants carried on a "captive reinsurance scheme" by which defendants benefited from illegal kickbacks, referrals, and fees prohibited by RESPA. RESPA's one-year statute of limitations on kickback claims, however, had run by the time the case had been brought, meaning plaintiffs filed their lawsuit too late.
In Cunningham v. M&T Bank Corp., an opinion handed down in 2016, the Third Circuit held that the statute of limitations begins at the occurrence of the violation, which is the closing of the loan. The Third Circuit has held this view because borrowers are told about the reinsurance fee arrangement in the paperwork presented at closing.
The plaintiffs sought to amend their complaint in an attempt to work around the statute of limitations, arguing that the court should apply the "continuing violations" doctrine. The plaintiffs took the position that if the defendant's conduct is a "continuing practice," the proper moment to measure the beginning of the limitations period is when the last act occurs. In kickback cases, such as this one, kickbacks and fees paid after closing would constitute a "continuing violation" and reset the statute of limitations on each occurrence.
The court in White ultimately held that, where the payment of illegal fees occurs beyond the date of closing, the statute of limitations will be deferred to the latest payment. The court, in differentiating Cunningham, explained that the closing is merely a baseline for when the limitations period begins. The court noted that Cunningham does not touch upon the continuing violations doctrine's applicability to RESPA.
In adopting the "continuing violation" doctrine to the RESPA kickback prohibition, the court also relied on a CFPB ruling that was recently overturned on other grounds and remanded by the DC Circuit. Attempting to not run afoul of previous Third Circuit precedent and the DC Circuit's decision, the court stated that while the original statute of limitations does begin at closing, it is reopened every time there is a subsequent unlawful fee paid between the lender and the reinsurance entity.