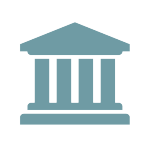 HUD Further Extends Guidance Concerning Endorsement of Mortgages Under COVID-19 Forbearance
HUD recently issued Mortgagee Letter 2020-45, which further extends through March 31, 2021, the temporary guidance originally published in Mortgagee Letter 2020-16 (ML 2020-16) concerning endorsement processes for mortgages where a borrower has been granted a forbearance due to COVID-19 prior to the loan being endorsed for FHA Insurance.
ML 2020-16 was originally effective through November 30, 2020, and was extended once previously through December 31, 2020, by Mortgagee Letter 2020-39. For details regarding the guidance published in ML 2020-16, refer to WBK's previous article here.