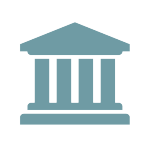 HUD Endorsement of Loans Under COVID-19 Forbearance
Pursuant to Mortgagee Letter 2020-16, as of June 15, 2020, and through November 30, 2020, HUD is permitting mortgagees to submit forward mortgage loans (except for non FHA-to-FHA cash out refinances) for endorsement for FHA insurance where the loans have gone into COVID-19 related forbearance pursuant to the CARES Act. Previously, such loans were not eligible for endorsement by HUD.
In order to endorse a loan, it must have been closed in accordance with FHA requirements, and it must be current as of the time the loan went into forbearance. Additionally, in order to provide for credit risk protection for the Mutual Mortgage Insurance Fund, the mortgagee must enter into a two-year partial indemnification agreement with HUD. The Mortgagee Letter also clarifies that providing COVID-19 forbearance to a borrower is not considered a provision by the mortgagee of funds to bring or keep the loan current or providing the appearance of an acceptable payment history.
In addition, the Mortgagee Letter permits a mortgagee to provide a modified certification on form HUD 92900-A. If a mortgagee becomes aware of a change in a borrower's employment status due to COVID-19 after the loan closes, the mortgagee may provide a separate addendum to the mortgagee's certification that states that "the executed Mortgagee's Certification excludes certification of knowledge of the borrower's employment status as provided in the Form HUD 92900-A, page 4, paragraph (a)."
Finally, the Mortgagee Letter requires mortgagees, upon endorsement, to ensure that any previously-provided forbearance complies with (or is made to comply with) the requirements of section III.A.3.d of Handbook 4000.1, as established by Mortgagee Letter 2020-06.