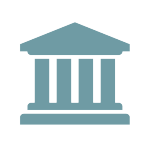 HUD Issues Second Update to COVID-19 Forbearance and COVID-19 HECM Extension Period
HUD recently issued Mortgagee Letter 2020-44 which extends the date by which Mortgagees must approve the initial COVID-19 forbearance and the HECM Extension Period to February 28, 2021. HUD initially released this guidance in April 2020 through ML 2020-06, and subsequently issued an initial extension of that guidance in October 2020 through ML 2020-34.
The extension to February 28, 2021, will also extend deadlines for a HECM related to:
Mortgagee Letter 2015-10, Home Equity Conversion Mortgage (HECM) Due and Payable Policies
Mortgagee Letter 2015-11, Loss Mitigation Guidance for Home Equity Conversion Mortgages (HECMs) in Default due to Unpaid Property Charges
24 C.F.R. § 206.125, Acquisition and Sale of Properties and § 206.205, Property Charges.
See WBK's previous coverage of the earlier guidance here and here.