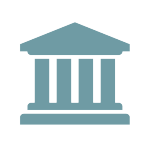 HUD: Foreclosure Moratorium Expires; Eviction Moratorium Extended
HUD recently issued Mortgagee Letter 2021-19, in which the Department announced that it would not be extending its foreclosure moratorium that expired on July 31, 2021. HUD also announced via the letter that it would be extending the foreclosure-related eviction moratorium, suspending certain foreclosure-related evictions through September 30, 2021.
As a result of the expiration of HUD's foreclosure moratorium, foreclosures of FHA-insured mortgages may be initiated or resumed in accordance with FHA requirements. To allow severely distressed borrowers time to access housing options after foreclosure and avoid displacement, HUD extended the foreclosure-related eviction moratorium, initially announced in Mortgagee Letter 2020-04, for persons in properties that were secured by FHA-insured Single Family mortgages, excluding legally vacant or abandoned properties. During this moratorium, which was extended through September 30, 2021, mortgagees cannot initiate or continue with an eviction to acquire possession of the foreclosed property.