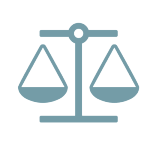 Title Company Pays $1 Million Penalty After Department of Insurance Alleges Violations of Anti-Inducement Laws
A title company recently agreed to a stipulation and waiver with a penalty of $1 million, including a $185,000 reimbursement for the investigation and legal costs, after a California Department of Insurance investigation alleged that one of its title marketing representatives violated anti-inducement laws by providing illegal benefits to real estate agents. In January 2021, the same title company agreed to pay $50,000 to settle similar allegations.
The investigation found that the company's marketing representative provided illegal inducements through the use of tour buses to bring agents to view and promote listings, social media training, sales coaching, and custom video marketing. The investigation also found that the marketing representative managed a 600-member real-estate group, where he was the only marketing representative in the group. Despite the title company's internal guidelines for complying with anti-inducement laws, the company encouraged the marketing representative's involvement with the real-estate group.
The title company neither admitted nor denied any wrongdoing.