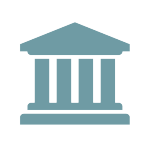 CFPB Confirms Original Effective Date for Final Debt Collection Rules
The CFPB recently announced that its two final rules amending Regulation F, which implements the FDCPA, will take effect on November 30, 2021, as originally planned. While the CFPB's proposal in April 2021 would have extended the rules' effective dates by 60 days (to January 29, 2022), the CFPB has since determined that this extension is unnecessary.
WBK previously addressed the proposed effective date delay here, the first final rule here (generally providing various requirements for debt collection communications and related practices by debt collectors), and the second final rule here (generally providing debt collector requirements for validation notices and disclosures at the start of debt collection, actions to take before furnishing debt-related information to a CRA, and restrictions on collections related to time-barred debt).