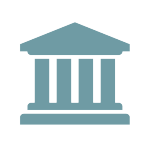 GSEs Release Updated Redesigned URLA
Fannie Mae and Freddie Mac (the GSEs) recently released the updated redesigned Uniform Residential Loan Application (URLA) form, which reflects the revisions announced on August 8, 2019. The GSEs plan on publishing the timeline for implementation and mandatory use by the end of the year.
Some of the key changes to the form include:
Removed the Language Preference questions;
Removed the Homeownership Education and Housing Counseling section;
Revised and renamed the "Use and Sharing of Information" paragraph in Section 6;
Moved the Military Service question to Section 7; and
Made minor edits for consistency and usability.
WBK previously wrote about the GSEs' plans to revise the URLA here.