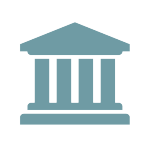 Global Financial Innovation Network Adds U.S. Federal and State Regulators
The FDIC (along with the CFTC, SEC, and OCC) recently announced, as did the New York State Department of Financial Services and the Arizona Attorney General's Office, that they are joining the Global Financial Innovation Network (GFIN), which formally launched in January 2019. With the addition of these agencies and departments, 50 global financial authorities (including the CFPB, which was among the original coordinating members) have now joined the GFIN, as it endeavors to provide regulators with collaborative opportunities including knowledge-sharing about innovation experience in markets, emerging technologies, business models, and joint policy work.
The FDIC announcement notes that the U.S. members of GFIN are seeking to "advance financial and market integrity, consumer and investor protection, financial inclusion, competition, and financial stability."
See, also, WBK's prior article for information regarding the CFPB's original participation in the GFIN.