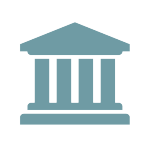 FHA Clarifies Eligibility Requirements for Certain Non-Permanent Residents
FHA recently published Mortgagee Letter 2021-12 (ML 2021-12), which clarifies the eligibility requirements for Deferred Action for Childhood Arrivals (DACA) recipients and amends the documentation requirements for citizens of the Freely Associated States (FAS) and H-1B nonimmigrants. The new guidelines apply to all FHA Title II Single Family forward mortgage programs. Mortgagees may implement the guidance from ML 2021-12 immediately, but must implement such guidance for mortgages with FHA case numbers assigned on or after July 26, 2021.
Specifically, ML 2021-12 clarifies and continues existing eligibility requirements for non-permanent residents granted deferred action pursuant to the DACA policy previously addressed in HUD's January 19, 2021, waiver which waived the provision in the FHA Single Family Housing Handbook 4000.1 (SF Handbook) that states non-U.S. citizens without lawful residency in the United States are not eligible for FHA-insured mortgage loans. WBK previously covered HUD's waiver here.
ML 2021-12 also eliminates the requirement to obtain an Employment Authorization Document, Form I-766 (EAD), for non-permanent residents who are citizens of the FAS and certain individuals maintaining lawful H-1B nonimmigrant status who have demonstrated stable employment. However, applicants must still meet all other pertinent eligibility requirements for FHA-insured financing. FHA states that this policy update is consistent with the respective Compacts of Free Association (CFAs) between the FAS and the United States.
Further, FHA notes that the residency requirements in the SF Handbook are being updated to incorporate the changes made by ML 2021-21.