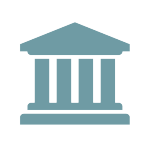 GSEs Delay Optional Use of Redesigned URLA
On June 12, 2019, at the direction of the Federal Housing Finance Agency (FHFA), Fannie Mae and Freddie Mac communicated that they are delaying the optional use period for the redesigned Uniform Residential Loan Application (URLA) and its corresponding datasets. The optional use was scheduled to begin on July 1, 2019, but will now begin at a future, still undisclosed, date.
The announcement by Fannie Mae and Freddie Mac also stated that in the coming weeks, FHFA will engage with stakeholders and agencies to finalize issuance of an updated URLA form, corresponding datasets, and a new implementation timeline.
WBK previously covered the publication of the redesigned URLA here.