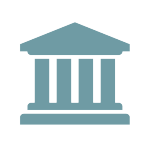 FTC Settles with Credit Repair Company for Piggybacking, Upfront Fees
The FTC recently agreed to settle claims against a credit repair company and its owner, filing a Stipulation to enter a permanent injunction and award equitable monetary relief in Colorado federal district court, to resolve allegations that the defendants misled consumers by promising them improved credit scores and increased access to lower rates on mortgages and other credit products.
The FTC's Complaint in this case alleged that the defendants deceived consumers by claiming that they could help consumers improve their credit scores by engaging in credit piggybacking, adding unrelated people's credit card accounts to the consumers' credit histories without actually having access to the accounts. The Complaint included claims under the FTC Act and the Telemarketing Sales Rule (TSR), and also alleged that the defendants violated the Credit Organizations Act (CROA) by charging upfront fees to consumers, ranging from $325 to $4,000.
Pursuant to the settlement, the defendants neither admitted nor denied the allegations. As explained in the FTC's press release, the proposed settlement would prohibit the defendants from: (i) "selling fake access to another consumer's credit as an authorized user and from collecting advance fees for credit repair services, as well as other violations of CROA;" (ii) "misrepresenting a product or service as being legal, as well as from misrepresenting the terms of a refund or return policy;" and (iii) "further violations of the TSR." In addition, the defendants are jointly and severally liable for equitable monetary relief in the amount of $6.6 million, to be partially suspended upon payment of $64,863, due to the defendants' inability to pay.