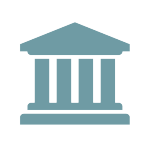 CFPB Announces Compliance Assistance, Efforts Toward Whistleblower Awards
The CFPB recently announced efforts to assist entities with compliance obligations by implementing an advisory opinion program and updating the responsible business conduct bulletin. The CFPB also further engaged Congress by providing proposed legislative language that, if adopted, would authorize the CFPB to create a whistleblower reward program.
Through the process to be established by the advisory opinion program, requesters will submit their regulatory advisory opinion requests to the CFPB through its website, and the CFPB will publish the responding such opinions to its website and the Federal Register, thereby making such responses available to the public, not just to the individual requester. The program will operate alongside the CFPB's other current guidance processes. The CFPB will issue procedures and address additional issues at a later date.
To highlight some key issues noted in the updated responsible business conduct bulletin, the bulletin, originally published in June 2013, previously identified, and continues to identify, four principal categories of responsible conduct: (i) self-assessment; (ii) self-reporting; (iii) remediation; and (iv) cooperation. The CFPB explained in 2013, and reaffirmed in the updated bulletin, that if parties meaningfully engage in these activities, the agency will consider the responsible conduct, along with other factors, in addressing alleged violations of federal consumer financial law in supervisory and enforcement matters. In particular, the CFPB specified that an entity's good faith assertion of privilege in an enforcement investigation is not considered a lack of cooperation, and such an entity would remain eligible for potential favorable consideration for cooperating.
As for the proposed legislation, the CFPB's language, if adopted, would create a whistleblower reward program that is similar to the SEC's such program. It would allow the CFPB to pay an aggregate award of 10 to 30% of the collected monetary sanctions to one or more whistleblowers who voluntarily provide original information that results in a successful enforcement or court action, with stated minimum and maximum awards for any single whistleblower. The CFPB's proposal provides certain criteria to consider when determining the amount of an award and would deny an award under certain circumstances, including when a whistleblower is found liable for or initiated the conduct at issue. Moreover, among other provisions, the proposed language indicates that a whistleblower who knowingly and willfully provides false information would not be entitled to an award and would be subject to prosecution.