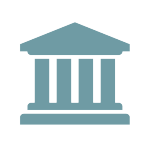 Court Issues Injunction Against Sellers of Student Loan Debt Relief Products
The U.S. District Court for the Central District of California recently entered an order against three defendants in a student loan debt relief scheme for failure to defend the lawsuit brought by the FTC. The Order stemmed from FTC allegations that the defendants violated the FTC Act (Act) and the Telemarketing Sales Rule (TSR).
The district court found that the defendants violated the Act by deceptively marketing student loan debt relief services. Specifically, the FTC alleged that the defendants failed to deliver promises of debt relief after accepting advance fees in exchange for promising to reduce or eliminate the consumer's student loan debt.
Further, the district court found that the defendants were, as defined by the TSR, sellers or telemarketers of debt relief services and engaged in telemarketing. As such, the district court found that the defendants' material misrepresentations about their debt relief services violated the TSR.
The Order against the defendants contains both injunctive and monetary relief. The Order contains a $10,708,206 judgment as compensatory relief to the FTC, permanently bans the defendants from the telemarketing industry and from selling debt relief products and services, and requires compliance reporting for 20 years.