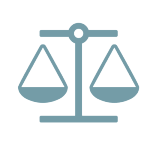 FTC and Ohio AG Stop Alleged Telemarketer and Payment Processing Consumer Scam
The FTC and the Ohio Attorney General filed a Complaint against an international telemarketing operation and a U.S.-based payment processor alleging violations of the FTC Act and the FTC's Telemarketing Sales Rule (TSR), as well as Ohio consumer protection laws. The Complaint alleges the companies engaged in deceptive telemarketing schemes to market credit card interest rate reduction services and charge fees to U.S. consumers for services that were never provided.
Concurrently, temporary restraining orders were also issued against the telemarketer and payment processor by a federal court in El Paso, Texas, requiring the companies to cease operations and have their assets frozen.
According to the Complaint, the telemarketer defendants used both live calls and robocalls to contact consumers and offer credit card interest rate reduction in exchange for a fee, promising a 100% money-back guarantee if the interest rate reduction was not achieved or if customers were not satisfied. The Complaint alleged that for the "vast majority" of these customers, the rate reduction never materialized and the money back guarantee was routinely dishonored.
Additionally, the Complaint alleged the payment processor defendants used "remotely created payment orders," (RCPOs) — which are generally subject to less oversight and monitoring – and drawn against consumer checking accounts to collect the defendants' service fees, in violation of the TSR. The FTC's announcement of the action indicates that since 2016, the defendants, collectively, caused more than $24.5 million to be withdrawn from consumer accounts with the improper use of RCPOs.