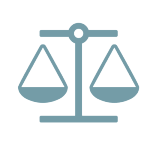 Debt Collection Companies Banned from Business by CFPB and NYAG
The CFPB and Attorney General of New York recently resolved litigation with several New York-based consumer debt collection companies that did business together for alleged violations of the CFPA, FDCPA and New York State laws.
One group of settling companies was permanently banned from debt collection and payment processing activities and ordered to pay $60 million in total, both to redress customer harms and pay civil money penalties to the Bureau and state of New York. The other was ordered to pay $6 million, however, all but a small amount of that penalty was suspended subject to certain provisions of the settlement because of the defendants' inability to pay.
The complaint against the companies alleged that over a period of years dating back to 2009, millions of dollars in consumer debt was purchased, debts were falsely inflated, and consumers were pressured to repay amounts they did not owe, had no obligation to pay, or that the companies were not legally entitled to collect. In some instances, consumers were threatened with baseless legal action.
One practice alleged to have occurred was the addition of an automatic fee on some consumer debts, and a demand to consumers by collectors to repay more than they owed. In some instances, consumers were allegedly falsely threatened with arrest for check fraud or other criminal prosecution, and debt collectors posed as representatives from government agencies to threaten consumers with legal action, wage garnishment, license revocation, or confiscation of personal property.
The settlements against the companies are viewable here and here.