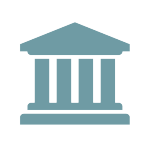 Fannie and Freddie Issue Revised Temporary Servicing Guidance in Response to COVID-19 Pandemic
On April 8, 2020, Fannie Mae (Lender Letter LL-2020-02) and Freddie Mac (Bulletin 2020-10) issued updated temporary guidance to servicers concerning the ongoing COVID-19 national emergency in response to feedback from servicers, including questions about the impact of the Coronavirus Aid, Relief and Economic Security Act (CARES Act) on previous guidance.  A short summary of pertinent updates follows, and a complete list can be found in above-referenced Fannie Lender Letter and Freddie Bulletin.
The GSEs reminded servicers that they must comply with applicable laws—including the CARES Act. Fannie Mae emphasized that applicable laws must be followed even when in conflict with the Servicing Guide. The GSEs also reminded servicers that all foreclosure activities, including foreclosure sales, must be suspended in accordance with the CARES Act.
The GSEs also offered guidance related to the Quality Right Party Contact (QRPC) requirements concerning borrowers affected by COVID-19. For instance, if a servicer is unable to achieve full QRPC with a COVID-19-affected borrower, but offers a plan that is in compliance with the CARES Act, the servicer would be in compliance with both GSEs' requirements.
In addition, the GSEs provided guidance on forbearance plans. In accordance with the CARES Act, a borrower who makes an attestation to a hardship caused by COVID-19 must be granted a forbearance for an initial period of up to 180 days, which may be extended. If the borrower's hardship is not resolved during that time, the servicer must extend the forbearance period, not to exceed 12 months total.
The GSEs further acknowledged that servicers must report activity to the credit bureaus for borrowers affected by COVD-19 in accordance with applicable laws, including FCRA and the CARES Act.