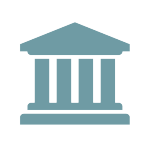 Fannie Mae Issues Additional Updates to Lender Letters 2020-02 and 2020-07
Fannie Mae continues to revise guidance and communicate temporary policies to ensure servicers can assist borrowers impacted by COVID-19. On July 15, 2020, Fannie Mae issued additional updates to Lender Letters 2020-02 and 2020-07.
Fannie Mae recently updated LL-2020-02 to clarify servicer requirements related to disbursing insurance loss proceeds for borrowers impacted by COVID-19. The updated letter also clarifies when a borrower on a COVID-19 related forbearance maintains good standing. The update to LL-2020-02 provides a specific "reason for delinquency" code for use in reporting a delinquent mortgage loan associated with a borrower impacted by COVID-19 to Fannie Mae, code 022, "Energy-Environment Costs." The servicer must continue to report the reason for delinquency using such code regardless of the reason for delinquency associated with another concurrent hardship.
Fannie Mae updated LL-2020-07 concerning the requirements for repayment of any escrow shortage amount identified in connection with a COVID-19 payment deferral or as part of the next annual analysis. Servicers must defer certain amounts as non-interest bearing balances, due and payable at maturity of the mortgage loan, or earlier upon the sale or transfer of the property, refinance of the mortgage loan, or payoff of the interest-bearing unpaid principal balance. In addition, servicing fees, guaranty fees, and excess servicing fees (if applicable) will be reimbursed for mortgage loans that receive a disaster payment deferral at the time the mortgage loan matures or is paid-in-full through a credit to the servicer's custodial account. The update to LL-2020-07 clarifies that servicers must evaluate the borrower for a Flex Modification in accordance with the reduced eligibility criteria when the borrower becomes 60 days delinquent within six months of the COVID-19 related payment deferral's effective date and the servicer is unable to achieve Quality Right Party Contract.
For prior WBK coverage of LL-2020-02 please see here and here. In addition, prior WBK coverage of LL-2020-07 can be found here.