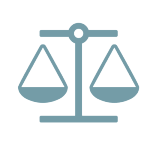 Florida District Court Dismisses Borrower's RESPA Servicing Claims for Lack of Actual Damages
The U.S. District Court for the Middle District of Florida recently dismissed a borrower's claims that a servicing company had committed RESPA violations due to the borrower's failure to prove damages caused by the violations.  Chadee v. Ocwen Loan Servicing, LLC.
The borrower claimed that the servicing company violated RESPA on three counts.  First, because the servicing company allegedly failed to respond in a timely fashion to a written Request for Information ("RFI") within the five day statutory time period set out in RESPA; second, that it allegedly failed to provide the contact information for the owner of the borrower's mortgage within the ten-day statutory time period set out in RESPA; and third, that it did not adequately respond to Plaintiff's RFI.
The borrower originally brought the claims in a Florida Circuit Court, and sought less than $100 in actual damages plus attorneys' fees and statutory damages for the servicing company's alleged pattern of disregard for the requirements imposed by RESPA Regulation X.  The servicing company timely removed the case to the Florida District Court.
The Court found the documents referenced in the Complaint contradicted the borrower's allegations.  Those documents, which were attached as exhibits to the complaint, verified the servicing company's claim that it sent a letter to the borrower's attorneys which:  explained that its response would be limited to servicing; explained the basis for fees on the loan; forwarded a payment history; and relayed internal requests for additional information.
The court also rejected the borrower's assertions that the Defendant did not respond to a RFI in a timely manner.  The court found that Plaintiff had not stated any factual basis for actual damages as a result of Plaintiff's actions.  The only actual damages that Plaintiff claimed were related to the drafting and mailing of various Notices of Error ("NOE"), which were sent by Plaintiff's attorneys to Defendant despite the attorneys having received Defendant's substantive response to the RFI months earlier.  The court reasoned that because the attorneys had already received the answer they were after, there was no need to submit the NOEs that resulted in the purported "actual damages."
The court cited Spokeo, Inc. v. Robins, U.S., 136 S. Ct. 1540 (2016) ("Spokeo"), which established that concrete injury is necessary in order for a plaintiff to have standing, even in the context of a statutory violation.  In light of this, despite the fact that Defendant did violate the statutory deadlines for responding to RFIs, the court held that the allegations of bare procedural violations of untimeliness were insufficient to establish concrete injury.
The opinion can be found here: https://scholar.google.com/scholar_case?case=5072872405389596449&hl=en&as_sdt=6&as_vis=1&oi=scholarr.