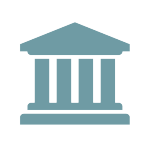 CFPB Releases a Special Edition of the Monthly Complaint Report Focusing on State-Level Consumer Complaints
The CFPB's Monthly Complaint Report (Vol. 24, June 2017) provides statistical complaint information for each state and the District of Columbia.  The format of this special edition monthly complaint report breaks down the statistical information related to each state and the District of Columbia on separate pages, as follows:
Complaints handled since 2011;
Servicemember complaints since 2011;
Older consumer complaints since 2011;
Percentage of increase or decrease of complaints handled in 2016 compared to 2015;
Percentage of timely responses since 2011;
Percentage of narratives published since 2015; and
Top 5 products by complaint volume along with a state vs national percentage of total complaints.
The complaint statistics of servicemembers, veterans and their families, and older consumers (collectively referred in the report as "Specialty Populations") are separate, but similarly presented.  The report also spotlights four narratives submitted by consumers relating their successes using the CFPB complaint process.
National statistics are also provided.  On a national level, complaint volume increased 7% between 2015 and 2016.  Timely response (within 15 days) by companies was made 97% of the time since 2011.  Debt collection and mortgage complaints comprised one-half of the total complaints.  More specifically the highest number of complaints related to debt collection were about attempts to collect on debts not owed and harassing calls from collectors.  Mortgage complaints were highest with respect to servicing issues when consumers were struggling to make payments.  Over half of consumers making complaints (since the CFPB began publishing consumer descriptions in July 2015) opted to allow their narratives published.