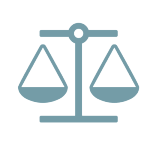 MD Court Holds Some Foreclosures Require Collection Agency Licensure for Trusts
A Maryland appellate court recently upheld two lower court decisions to dismiss foreclosure actions by a debt purchaser on the grounds that the purchaser was required to be licensed as a Maryland collection agency in order to bring such actions, even where the purchaser was a foreign statutory trust.
The case, Blackstone v. Sharma, involves two defaulted Maryland loans that were separately acquired by a Delaware statutory trust that engaged in the business of buying from banks, at a discount, mortgages and deeds of trust that were in default.  After acquiring the defaulted loans, the trust, through its trustee, initiated foreclosure actions, which the borrowers moved to dismiss.  In each case, the circuit court granted the motion to dismiss without prejudice, finding that because the trust was not licensed as a collection agency, it had no right to file a foreclosure action.
On consolidated appeal, the Maryland Court of Special Appeals (the intermediate appellate court in Maryland) reviewed the issues of whether a party who initiates a foreclosure action must be licensed as a collection agency, and, if so, whether a foreign statutory trust is a "trust company" exempt from the collection agency licensing requirement.
Under the Maryland Collection Agency Licensing Act (MCALA), a license is generally required to do business as a "collection agency," which is defined to include a person who engages directly or indirectly in the business of collecting a consumer claim the person owns if the claim was in default when the person acquired it.  Of note, in 2013, the Court of Special Appeals held in Finch v. LVNV Funding, LLC, that without a license, a collection agency has no authority to file suit against the debtor and that a judgment obtained by an unlicensed collection agency is void.
In the current case, the appellants argued that a license was not required to merely file foreclosure actions because bringing such actions did not constitute engaging in "the business of collecting" debt, and that, in any event, the trust was exempt from such licensure because the MCALA expressly does not apply to a "trust company."
The Court of Special Appeals rejected these arguments and found that: (1) unless an exemption is available, a purchaser of delinquent consumer debt that attempts to collect the debt by bringing a foreclosure action is required to be licensed as a collection agency in Maryland; and (2) the trust was not a "trust company" within the meaning of the MCALA because it neither acted as a trustee for anyone nor operated as a bank.  In support of its first holding, the court relied in part on a 2013 order issued by the Maryland State Collection Agency Licensing Board against several unlicensed entities attempting to collect consumer debts by filing foreclosure actions.  In considering whether foreign statutory trusts were exempt from collection agency licensure, the court relied heavily on the Black's Law Dictionary's definition of a "trust company" as "[a] company that acts as a trustee for people and entities and that sometimes also operates as a commercial bank."
The entire opinion may be found here.