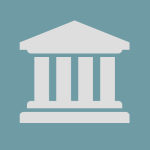 Washington Extends Work from Home Guidance for Mortgage Loan Originators
Washington State has extended the applicability of interim guidance that allows licensed mortgage loan originators to temporarily work from home. The Washington Department of Financial Institutions, Division of Consumer Services, originally issued the interim guidance in March 2020 and subsequently extended the applicability date multiple times. The latest update extends the guidance through December 31, 2021.
The guidance states that the Department will not take action against a licensed mortgage loan originator who is working from home during this temporary period, even if the home is not a licensed branch, so long as the mortgage loan originator meets certain data security provisions that are set out in the guidance (in addition to all other state and federal data security requirements, which the guidance does not alter).
WBK's previous coverage of the Washington interim guidance can be found here.