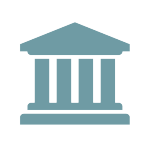 On July 19, the Financial Crimes Enforcement Network (FinCEN) issued Frequently Asked Questions (FAQs) to help covered financial institutions understand the Customer Due Diligence Requirements for Financial Institutions (CDD Rule), which went into effect on July 11. The CDD Rule contains customer due diligence requirements and a new requirement to identify and verify the identity of beneficial owners of legal entity customers. All covered financial institutions must comply with the new requirements by May 11, 2018.
FinCEN issued the CDD Rule to amend existing Bank Secrecy Act regulations and strengthen customer due diligence requirements for covered financial institutions, including federally regulated banks and federally insured credit unions, mutual funds, brokers or dealers in securities, futures commission merchants, and introducing brokers in commodities. Under this new framework, FinCEN intends that the legal entity customer will identify its ultimate beneficial owner or owners and not "nominees" or "straw men."
The FAQs provide interpretive guidance with respect to the CDD Rule. The questions cover a wide range of subjects, including, among others:
General rule application;
Entities classified as "covered financial institutions;"
CDD requirements for covered financial institutions with respect to beneficial ownership;
Definitions of certain terms under the CDD Rule;
Amendments to existing programs;
Section 314(a) requirements; and
Exemptions and limitations on exemptions.