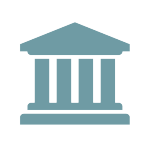 CFPB Announces Changes in Leadership
On July 20, the CFPB announced leadership changes within its ranks.
Chris D'Angelo, former chief of staff at the CFPB, will now serve as the Associate Director for Supervision, Enforcement, and Fair Lending;
Richard Lepley, formerly the deputy general counsel for law, ethics, and oversight at the CFPB, will now serve as the Principal Deputy General Counsel in the Legal Division; and
Nellisha Ramdass, formerly acting deputy chief information officer, will now serve as the Deputy Chief Operating Officer.
The CFPB's press release may be found here:  http://www.consumerfinance.gov/about-us/newsroom/consumer-financial-protection-bureau-announces-changes-senior-leadership/.