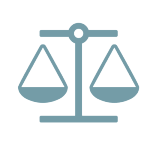 DC District Court Rejects Constitutional Challenge Based on Cordray's Appointment
On July 12, the U.S. District Court for the District of Columbia issued a ruling in State National Bank of Big Spring v. Lew.  Big Spring challenged the constitutionality of the CFPB generally on separation-of-powers grounds, and specifically challenged all actions taken by Director Cordray pursuant to his recess appointment.  The District Court rejected Big Spring's arguments that Director Cordray's actions were invalid, as he had subsequently ratified those actions after being properly appointed, and has withheld ruling on the separation-of-powers question until the D.C. Circuit rules on the pending appeal in PHH v. CFPB, where a similar argument has been raised.
The Supreme Court held that recess appointments made on the same day as Director Cordray's were invalid, in Noel Canning v. NLRB, and Big Spring argued that Director Cordray's recess appointment was similarly invalid, making any actions he took under his recess appointment constitutionally void.  Director Cordray was formally confirmed by the Senate in July 2013, and he subsequently ratified his previous actions in August 2013.  The District Court found the ratification to be effective, and that through the ratification, the previous actions he took became authorized.  In doing so, the District Court relied on D.C. Circuit authority generally allowing the ratification of legally dubious previous actions, and also on a recent Ninth Circuit opinion approving of Director Cordray's ratification of his previous actions.
The District Court originally dismissed this action in 2013, finding that the bank did not have standing to sue—a ruling that was subsequently overturned in the D.C. Circuit in 2015.  The July 12th ruling is the District Court's decision on remand.  Incredibly, the CFPB continued to argue that the bank did not have standing to bring the action, a decision the District Court noted "flies in the face of the Court of Appeals' decision."  This is not the first time the CFPB has sought to maintain lines of argument that seem to have been directly foreclosed by a prior, binding opinion of the relevant court of appeals. The CFPB acted similarly in CFPB v. Borders and Borders in the Eastern District of Kentucky.  In that case, the Sixth Circuit had ruled explicitly, in Carter v. Welles-Bowen, that HUD's 1996 Statement of Policy Regarding Sham Controlled Business Arrangements (Policy Statement) could not be relied upon in establishing a violation of Section 8 of RESPA.  Yet the CFPB in Border & Borders continued to rely on the Policy Statement to assert violations of RESPA even after the decision in Carter.
Weiner Brodsky Kider represents clients located nationwide in regulatory and enforcement matters in front of federal and state administrative agencies, including the CFPB.