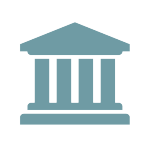 FHFA Proposes Changes to Prudential Management and Operations Standards Rule
FHFA recently published a proposed rule regarding the prudential management and operations standards (Standards) applicable to the regulated entities to clarify that FHFA may establish Standards as regulations or guidelines. Comments to the proposed rule must be received by July 3, 2023.
As proposed, the rule would acknowledge that Standards established as guidelines would be located in the appendix and Standards established as regulations would be located in chapter XII of title 12 of the Code of Federal Regulations. Procedurally, standards established as guidelines could be revoked by order or notice; however, FHFA states that it intends to continue to provide public notice and seek public comment. Alternatively, Standards established as regulations are subject to the Administrative Procedure Act rulemaking process.
While the Standards currently apply to the operations of (i) Fannie Mae and its affiliates; (ii) Fannie Mac and its affiliates; and (iii) any Federal Home Loan Bank, FHFA proposes to further apply the following Standards to the Office of Finance of the Federal Home Loan Bank System:
General Responsibilities of the Board of Directors and Senior Management;
Standard 1—Internal Controls and Information Systems;
Standard 2—Independence and Adequacy of Internal Audit Systems;
Standard 8—Overall Risk Management Processes; and
Standard 10—Maintenance of Adequate Records.
Lastly, FHFA is proposing to apply its authority to address the failure to meet a Standard and submission of corrective plans to cover Standards established as regulations. The proposed rule would require FHFA to demand a corrective plan if a regulated entity fails to meet a Standard established as a regulation and continue to allow FHFA discretion whenever a regulated entity fails to meet a Standard established as a guideline.