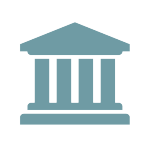 Ginnie Mae Selects CME Term SOFR as Replacement Rate for LIBOR
Ginnie Mae recently issued Multiclass Participants Memorandum (MPM) 23-01, which announces that Ginnie Mae has selected CME Term SOFR as the reference rate for all LIBOR Classes outstanding after June 30, 2023.
The announcement accords with the Adjustable Interest Rate (LIBOR) Act passed by Congress in March 2022, the Federal Reserve Board of Governors regulations promulgated thereunder, and Ginnie Mae MPM 20-01. WBK previously wrote about MPM 20-01 here. MPM 23-01 also explains that any minimum or maximum interest rate applicable to any LIBOR Class will remain the same, and that corresponding changes to any related pooling REMIC subaccounts will also be made.