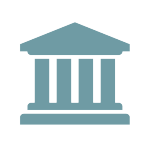 FHA Publishes Proposed Rule for Project Approval for Single Family Condominiums
On September 28, 2016, FHA published in the Federal Register (Docket No. FR-5715-P-01) proposed requirements for condominium project approvals that FHA believes would be more flexible, less prescriptive and more reflective of the current market.
FHA invites public comments on the proposed rule, which includes the following proposals:
Providing flexibility for FHA to adjust requirements for condominium project approval occupancy and mixed-use space percentages, within the ranges set in the proposed rule;
Allowing for Single-Unit condominiums to be approved for FHA-insured financing in condominium projects that have not been approved, with certain conditions;
Extending the condominium project approval timeframe from two to three years; and
Providing process efficiencies for mortgagees submitting project recertifications.
While the public comment period is open for 60 days, FHA encourages all interested parties to review the proposed rule and submit comments as soon as feasible.
The proposed rule can be accessed here: https://www.federalregister.gov/documents/2016/09/28/2016-23258/project-approval-for-single-family-condominiums.
Comment due date: November 28, 2016