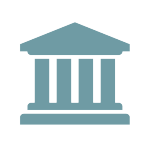 CFPB Issues Monthly Complaint Report
The CFPB released its September 2016 complaint report, which is the fifteenth in its series of monthly complaint reports.  According to the Monthly Complaint Report (Vol. 15), as of September 1, 2016, the CFPB has handled over 982,400 complaints, including approximately 28,700 complaints in August 2016. 
Complaints about student loans showed the greatest percentage increase from June – August 2015 (642 complaints) through June – August 2016 (1,141 complaints), representing a 78 percent increase. Payday loan complaints showed the greatest percentage decrease from June – August 2015 (461 complaints) through June – August 2016 (379 complaints), representing an 18 percent decline.  Debt collection complaints represented more than any other type of complaint, representing 9,746 of the total cumulative complaints (28,700) in August 2016.  Debt collection, credit reporting and mortgage complaints continue to be the top three most-complained-about consumer financial products and services, collectively representing 67 percent of complaints submitted in August 2016.
This Month the CFPB spotlighted money transfer complaints. The CFPB handled approximately 6,900 money transfer complaints since July 21, 2011, representing seven percent of total complaints.  Of money transfer complaints, domestic transfers represented 52 percent and international transfers represented 47 percent.  The most common issues are problems with fraud or scams (41 percent) and other transaction issues (24 percent).
Complaints about frauds and scams, dispute resolution, sellers not receiving payments, disputes being resolved in favor of buyers, buyers reversing charges, service providers placing holds on accounts with no explanation, and delays and/or restrictions making international transfers are common complaints.  
For this month's complaint report, Pennsylvania and the Philadelphia metro area are the CFPB's geographical spotlight.  As of September 1, 2016, approximately 34,700 complaints were from Pennsylvania consumers, of which approximately 24,100 (69 percent) were from the Philadelphia metro area.