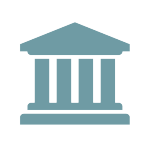 CFPB Fines Fintech Lender
The CFPB fined a fintech start-up company for committing unfair practices in connection with its online small-dollar loan business in violation of the Consumer Financial Protection Act ("CFPA").
The company is an online direct lender that offers single-payment loans and installment loans in 24 states.  The CFPB stated that the lender failed to deliver the promised benefits of its products, such as giving consumers the opportunity to build credit and provide access to cheaper loans.  As a result, the CFPB has ordered the company to provide $1.83 million in redress to the 50,176 affected consumers.  The company will also have to pay a civil penalty of $1.8 million to the CFPB. 
The CFPB found that the company did not give consumers the opportunity to build credit or access to cheaper loans, as it promised it would.  Specifically, the CFPB stated that the company advertised its loans as credit-building opportunities, but did not provide any information about loans to credit-reporting firms until years later.  The CFPB also claimed that the company misled consumers about receiving lower interest rates on additional loans they received from the company.  Additionally, according to the CFPB, the company hid the true cost of credit by giving some consumers inaccurate information about the true cost of the offered loans.
The CFPB consent order is available here: http://files.consumerfinance.gov/f/documents/092016_cfpb_LendUpConsentOrder.pdf.