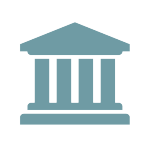 FHA Provides Guidance for Obtaining Case Numbers for Condominium Single-Unit Approvals
FHA recently issued guidance and instructions for ordering case numbers for single-unit approvals for condominium projects not approved by FHA, with an effective date of October 15, 2019.
The guidance outlines the procedures lenders must follow to obtain FHA case numbers. This follows the August 15, 2019, FHA publication of its long-anticipated Final Rule on single-family condominium project approval which implements a number of new policies to expand the availability of FHA financing. The Final Rule permits, among other things, lenders to make FHA financing available for units in condominium projects that are not approved by FHA, provided that FHA has not insured more than ten percent of the units in the project, or no more than two units in projects of ten or fewer units. FHA has also concurrently revised the condominium section of its Single-Family Housing Policy Handbook 4000.1 to reflect the policies in the Final Rule.
FHA advised that its systems will be enhanced in the future regarding issuance of case numbers in unapproved projects. In the interim, lenders must follow the instruction in Mortgagee Letter 2019-13 until further notice.
WBK's previous article on of the single-family condominium project approval Final Rule is available here.