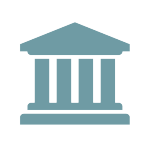 CFPB Brings Enforcement Action Against Remittance-Transfer Provider for Allegedly Violating Remittance Transfer Rule
The CFPB recently announced its first Consent Order (Order) involving alleged violations of the Electronic Fund Transfer Act's Remittance Transfer Rule. The Order, in part, directs the respondent, a remittance-transfer provider, to (i) pay a civil money penalty of $500,000, (ii) refrain from violating the Consumer Financial Protection Act (CFPA) by making deceptive statements to consumers, and (iii) maintain a compliance management system that is reasonably designed to ensure that the company complies with the Rule.
The Order details how, between 2013 and 2017, the respondent processed approximately 14.5 million remittance transfers for U.S. consumers. In nearly every transaction, the respondent sent consumers a disclosure form stating that it would not be responsible for errors made by its agents.
The Remittance Transfer Rule specifically makes remittance-transfer providers responsible for errors made by their agents, and provides consumers with the right to notify a provider of an error, have the error investigated, and, where appropriate, receive a refund. The Order found that the respondent's statement that it had no responsibility for errors of its agents was a deceptive act or practice, in violation of the CFPA, because it materially misled or was likely to mislead consumers.