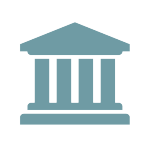 FHA Issues Final Rule on Single-Family Condominium Project Approval
FHA recently announced the issuance of its long-anticipated final rule allowing Project Approval for Single-Family Condominiums (Final Rule), effective October 15, 2019, which FHA estimates could result in a significant increase in the number of condominium units eligible for FHA-insured financing.
The Final Rule implements a number of new policies to expand the availability of FHA financing, particularly among creditworthy first-time homebuyers, to provide additional affordable homeownership opportunities.
In general, the Final Rule:
permits certain individual condominium units to be eligible for FHA mortgage insurance even if the condominium project in which it is located is not FHA approved;
introduces a new condominium approval process for single units (real estate consisting of a one-family dwelling unit in a Condominium Project, i.e., the project in which those units are attached, semi-detached, detached, or manufactured housing units, and in which owners hold an undivided interest in the Common Elements), with the goal of making it easier for individual condominium units to be eligible for FHA-insured financing;
extends the recertification requirement for approved condominium projects from two to three years, and allows recertification, in certain instances, by updating previously submitted information instead of resubmitting all information; and
allows more mixed-use projects to be eligible for FHA insurance, acknowledging potential benefits of such development and recent trends demanding this type of development.
Please see WBK's previous article on FHA's proposed rule on condominium project approval here.
In connection with publishing the Final Rule, FHA also issued an update to its Single Family Housing Policy Handbook 4000.1. The handbook update operationalizes the Final Rule's condominium project approval requirements and incorporates FHA condominium-related policy issued to date. The handbook update will be effective October 15, 2019.