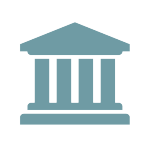 FHA Extends Public Comment Period for Fair Housing Act Regulations
HUD recently announced in the Federal Register that it is extending the comment period for its proposed rule on amendments to HUD's Fair Housing Act design and construction regulations. Comments must be received on or before April 13, 2020.
On January 15, 2020, HUD published the proposed rule, which had set March 16, 2020, as the original comment due date. The proposed amendments would incorporate specific safe harbors and also allow HUD to propose new safe harbors by Federal Register notice in the future.
WBK covered HUD's proposed rule here.