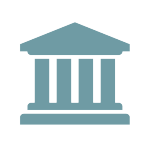 HUD Issues Proposed Rule to Incorporate Additional Safe Harbors for Design and Construction Requirements
HUD issued a proposed rule to amend its Fair Housing Act design and construction regulations to incorporate the following as safe harbors: (i) the 2009 edition of the International Code Council Accessible and Usable Building and Facilities (ICC A117.1-2009) standard; and (ii) the 2009, 2012, 2015, and 2018 editions of the International Building Code.
According to HUD, this rule would not change the scope or substance of the existing accessible design and construction requirements as found in the Fair Housing Act and its regulation. In addition, the proposed rule seeks to allow HUD to propose new safe harbors by Federal Register notice in the future. In its proposal, HUD reminds that the standards and codes adopted as safe harbors will only serve as a safe harbor if used in their entirety and that, as an example, the benefit of a safe harbor may be lost if a builder or designer only adheres to select provisions or if waivers of accessibility provisions are requested and/or obtained from state or local governmental agencies.
Comments must be received on or before March 16, 2020.