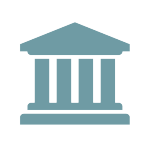 FRB Corrects Control and Divestiture Rule
The Federal Reserve Board recently issued a correction to its final rule on control and divestiture proceedings under Regulations Y and LL.  Published in the Federal Register on March 2, 2020, and effective April 1, 2020, the Board's technical correction clarifies that §238.2(tt) Voting percentages is an addition, rather than a revision, to Regulation LL.
Regulation LL implements the statutory framework applicable to savings and loan holding companies under the Home Owners Loan Act (HOLA) and Regulation Y implements the statutory framework applicable to bank holding companies under the Bank Holding Company Act (BHCA). The statutes have substantially similar definitions of control, which takes the form (under the BHCA) of a three-pronged test. The third prong, which is the focus of the final rule, explains that a company has control over another company if the first company can exercise "a controlling influence over the management or policies of the other company." The final rule is intended to provide transparency and consistency concerning how the Board makes factual determinations in relation to this prong.