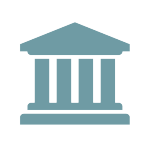 FHA Corrects Handbook 4000.1 Provision on LTV Limits for New Construction
The Federal Housing Administration (FHA) recently issued a correction to Section II.A.8.i.v, relating to loan-to-value (LTV) financing limits for new construction, of the recently updated Single Family Housing Policy Handbook 4000.1 (Handbook). The updated Handbook, covered by WBK, inadvertently did not replace the language in Section II.A.8.i.v in accordance with the new policy consolidating requirements regardless of LTV for new construction as announced in Mortgagee Letter 2020-36, published in October 2020 and covered by WBK.
The Handbook has now been updated to:
Remove the "Financing LTV Limit" subsection in the New Construction requirements in accordance with Mortgagee Letter 2020-36; and
Renumber the remaining subsections in the New Construction section accordingly.