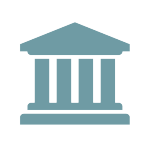 FHA Updates Handbook 4000.1
On November 18, 2020, the Federal Housing Administration announced in FHA Info #20-85 the publication of its update to Single Family Housing Policy Handbook 4000.1. The update includes revisions and clarifications to various FHA policies and programs throughout the Handbook since its last update, as well as the incorporation of changes previously announced in Mortgagee Letters.
The changes that were incorporated to reflect a Mortgagee Letter (set forth in Section II of the Transmittal) are effective as of the dates previously announced in the corresponding Mortgagee Letters; the changes set forth in Section II.A of the Handbook must be implemented for mortgages with case numbers assigned on or after February 16, 2021, but may be implemented immediately; and the remaining changes (set forth in Sections I.A, V.A and VE.4.B) must be implemented immediately.