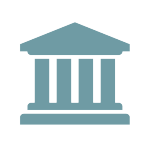 HPML Appraisal Exemption Threshold Unchanged for 2021
The CFPB, Federal Reserve Board, and OCC (Agencies) recently announced that the smaller loan exemption threshold for the special appraisal requirements for higher-priced mortgage loans (HPMLs) under TILA will remain unchanged. Effective January 1, 2021, the exemption threshold amount for HPMLs will remain at $27,200.
The exemption threshold must be adjusted annually based on any annual percentage increase in the Consumer Price Index for Urban Wage Earners and Clerical Workers (CPI-W). Any increase in the threshold amount will be rounded to the nearest $100 increment. However, if there is no annual percentage increase in the CPI-W, the Agencies will not adjust the exemption threshold from the prior year. The CPI-W in effect on June 1, 2020, reflects a 0.1 percent increase in the CPI-W, which results in an exemption threshold of $27,200 after rounding.