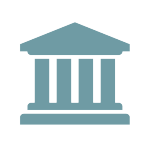 FHA Announces ML 2022-19 Addressing Electronic Appraisal Delivery Solution
FHA recently announced the publication of Mortgagee Letter (ML 2022-19), rescinding the mandatory use date for mortgagees to submit appraisals for both forward and reverse, single family Title II mortgage endorsements using the FHA Catalyst Electronic Appraisal Delivery (EAD) module.
ML 2022-19 rescinds ML 2021-23, Mandatory Transition to the FHA Catalyst: EAD Module for FHA Single Family Appraisals, and ML 2022-04, Update to the Mandatory Use Date for the FHA Catalyst: EAD Module.
The provisions of ML 2022-19 became effective on November 22, 2022. According to the background information provided in ML 2022-19, the stated purpose of the change is to ensure the FHA continues to use the most effective technology solution for electronic appraisal submission using its Legacy EAD, an industry-aligned external EAD portal that interfaces with FHA Catalyst platform for data storage, dissemination, and analysis.
After October 14, 2023, the FHA Catalyst EAD Module will not be available for appraisal submissions, and all appraisals will need to be submitted through FHA's non-Catalyst, Legacy EAD portal.