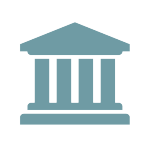 FHA Extends Temporary Partial Waivers to HECM Loss Mitigation Policies
Recently, FHA issued an extension of the temporary partial waivers to the Home Equity Conversion Mortgage (HECM) loss mitigation policies provided in Mortgagee Letter 2015-11 and Mortgagee Letter 2016-07 through December 31, 2023. These waivers continue the same flexibilities outlined in FHA's June 2022 temporary partial waivers that were set to expire on December 31, 2022, which WBK covered here.
The temporary partial waiver of Mortgagee Letter 2015-11 allows mortgagees to offer repayment plans to HECM borrowers with unpaid property charges regardless of their total outstanding arrearage. In addition, the temporary partial waiver of Mortgagee Letter 2016-07 eliminates the three-year waiting period for assignments of a HECM, thereby permitting mortgagees to immediately seek such assignments after using their own funds to pay unpaid property taxes and insurance on or after March 1, 2020.