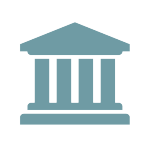 CFPB Issues Annual Adjustment for Permissible Credit Report Fees
The CFPB issued its annual adjustment to the amount which credit reporting agencies may charge consumers for a copy of their credit report.
The Fair Credit Reporting Act (FCRA) requires that credit reporting agencies must disclose the information in a consumer's file to the consumer upon the consumer's request. Credit reporting agencies must make one free copy of this information available each year, and FCRA provides other scenarios where the information must be provided for free. For all other requests, credit reporting agencies may charge the consumer a reasonable fee. The permissible fee is set by statute and is subject to an annual adjustment based on changes in the Consumer Price Index.
For 2023, the new maximum permissible fee is $14.50, which is a one dollar increase over the fee for 2022.