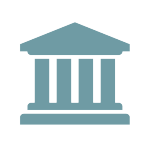 FHA Announces a Change to its Total Mortgage Scorecard
FHA announced in Information Bulletin #16-36, dated June 8, 2016, that it will implement a change to its Technology Open to Lenders (TOTAL) Mortgage Scorecard. As a result of this change, the TOTAL Mortgage Scorecard will no longer return either Upfront or Annual Mortgagee Insurance Premiums (MIP) factors to an Automated Underwriting System (AUS) for subsequent return on the AUS's feedback certificate. FHA advises lenders to consult its Single Family Policy Handbook (4000.1 Appendix 1) for the applicable MIP factors.
Effective Date: June 11, 2016
The information bulletin is available at fhainfo@hud.gov.
The Single Family Handbook is available at: http://portal.hud.gov/hudportal/HUD?src=/program_offices/housing/sfh/handbook_4000-1.