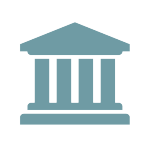 First Mortgage Agrees to Pay $12.7M to Settle Loan Scheme Suit
First Mortgage Corp. Inc. (FMC), a California company, and six of its senior management executives agreed to pay $12.7 million to settle a suit with the Securities and Exchange Commission (SEC) without admitting or denying the SEC's allegations.
The SEC alleged that FMC took advantage of the Government National Mortgage Association's repurchasing rules and implemented a loan scheme beginning in March 2011 that resulted in illicit profits of $7.5 million. Under Ginnie Mae rules, loan issuers have the option to repurchase loans that are at least three months delinquent. If after repurchasing the loans and delinquent borrowers later become current on the loans, issuers can repool those loans and resell them into residential mortgage-backed securities (RMBS) pools, guaranteed by Ginnie Mae.
According to the SEC, FMC defrauded investors by monitoring loans that had become three months delinquent and then purposefully delayed depositing checks from delinquent borrowers which would have made the loans current. Instead, the SEC alleged FMC falsely told investors and Ginnie Mae that the loans were delinquent so it could repurchase the loans and resell them into higher priced RMBS pools, which received market rates that represented a premium of up to 11.75 percent over the par price FMC paid to repurchase them.
Chairman and CEO Clement Ziroli Sr. agreed to pay a $100,000 penalty and President Clement Ziroli Jr. agreed to pay $438,625.90 in disgorgement and interest and a $200,000 penalty. FMC Chief Financial Officer Pac W. Dong and Senior Vice Presidents Ronald T. Vargas and Scott Lehrer paid penalties of $100,000, $60,000 and $50,000, respectively, while managing director of FMC's service department Edward Joseph Sanders, who cooperated with the SEC's investigation, paid $58,387.70 in disgorgement and interest.