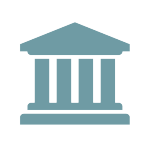 CFPB Updates eRegulations Website
The CFPB recently updated their eRegulations platform to include Regulations C, X and DD. Additionally, they have also updated Regulation Z on the eRegulations platform so that it includes all of the amendments made to the regulation through March 2016.
The eRegulations site is a web-based tool, created in 2013, that makes regulations easier to find, read and understand with features such as inline official interpretations, highlighted defined terms, and a revision comparison view. CFPB also encourages users to suggest ideas that will make the eRegulations platform even more useful in the future. Questions, comments or suggestions can be emailed to CFPB_eRegs_Team@consumerfinance.com.
The CFPB eRegulations tool is an editorial compilation of material and not an official legal edition of the Code of Federal Regulations or the Federal Register. As such, the CFPB consistently adds the following disclaimer: "We have made every effort to ensure the material presented in this tool is accurate, but if you are relying on it for legal research you should consult the official editions of those sources to confirm your findings. Nothing in this tool binds the Bureau or creates any rights, benefits, or defenses, substantive or procedural that are enforceable by any party in any manner."