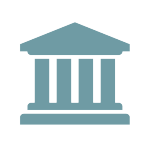 FDIC Seeks Comment on Bank Appeals Guidelines and Third-Party Lending Guidance
The FDIC is seeking comments on two issues: (1) updates to its guidelines for institutions to appeal certain material supervisory determinations, and (2) draft guidance regarding third-party lending. Both items are part of a package recently issued by the FDIC Board of Directors to improve the transparency and clarity of the agency's supervisory policies and practices. Comments on the supervision appeals guidelines will be accepted until 60 days after it is published in the Federal Register. The comment period on the third-party lending guidance issue closes on October 27, 2016, an extension to the original date pursuant to requests for additional time from interested parties.
The proposed supervision appeals guidelines expand the circumstances under which banks may appeal a material supervisory determination. For example, the proposed amendments would, among other things, permit appeal of a bank's level of compliance with an existing formal enforcement action and make available Supervision Appeals Review Committee (SARC) appeal rights where the FDIC has provided an institution with written notice of a recommended or proposed formal enforcement action, but does not pursue an enforcement action within 120 days of the written notice.
The proposed third-party lending guidance outlines the risks that may be associated with third-party lending as well as the expectations for a risk-management program, supervisory considerations, and examination procedures related to third-party lending. The draft guidance expands on and clarifies past guidance issued by the agency, and it would apply to all FDIC-supervised institutions that engage in third-party lending programs.