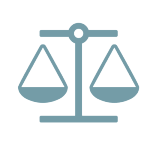 Tenth Circuit Reinstates RICO Claims Based on Alleged HAMP Misrepresentations
The Tenth Circuit recently vacated a trial court's entry of judgment on a motion to dismiss.  The plaintiffs had alleged various misrepresentations made in connection with the Home Affordable Modification Program ("HAMP").  The district court determined that plaintiffs had insufficiently alleged the existence of an "association-in-fact" enterprise.  The Tenth Circuit stated that the trial court had misapplied the proper legal standards about the nature of the RICO enterprise and the conduct of its affairs.
In George v Bank of America, the plaintiffs alleged that BOA and its outsourced provider of mortgage servicing activities, Urban Settlement Services, misrepresented receipt of documents, modification status, and the consequences of performing a Trial Period Plan, for the purposes of delaying and thwarting HAMP modification requests.  As a result of this scheme, the enterprise garnered increased fees, and the plaintiffs suffered damages for the increased fees and damage to their credit.
BOA argued the allegations did not show an enterprise sufficiently distinct from BOA's employees and agents.  Urban Services argued the allegations failed to show that it operated or managed the alleged enterprise.  The Tenth Circuit was unpersuaded for the purposes of a motion to dismiss, suggesting the ultimate proof may or may not support the plaintiffs' claims.
As for whether the enterprise was sufficiently distinct from BOA, the Court explained the allegations showed the activities of the enterprise were distinct from the normal activities of both BOA and Urban Services.  In doing so, the Tenth Circuit distinguished the Seventh's Circuit's ruling in Fitzgerald v Chrysler Corp., which held that an alleged enterprise among an automobile manufacturer and its dealers did not involve sufficiently distinct entities to constitute a RICO enterprise.  Additionally, employees of Urban Services allegedly identified themselves over the phone as employees of BOA, which facilitated the enterprise's "ability to thrive and avoid detection."
As for Urban Services' operation of the enterprise, the Tenth Circuit explained that Urban Services did not need to "control" the entire enterprise to incur liability for operating the enterprise.  As long as a participant in the enterprise has "'some part' [even a bit part] in operating .  .  .  the enterprise's affairs" the participant can be liable for a RICO violation, at least at the motion to dismiss stage.
It should be noted that these RICO claims were enabled by the outsourced arrangement between BOA and Urban Services.  The language and logic of the opinion suggests the RICO claims would not have survived a motion to dismiss, if BOA had performed all of the alleged HAMP activities.  But, by using the services of an independent company, BOA created an "association-in-fact" within the meaning of RICO.
Weiner Brodsky Kider PC regularly represents mortgage lenders and servicers against RICO claims throughout the United States.