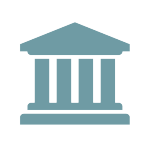 FDIC Reopens Request for Comments on How to Modernize Sign and Advertising Requirements for Banks
On February 26, 2020, the FDIC issued a Request for Information (RFI) seeking input regarding updating its sign and advertising policy for banks. Due to the COVID-19 pandemic, the FDIC temporarily postponed its original efforts. The comments are now due May 24, 2021.
For more details, see WBK's article on the original request.