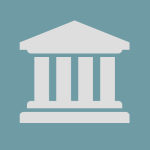 Oklahoma Adopts Bills Concerning POA and Judgment Liens
The Oklahoma legislature recently passed three bills – HB 2548, HB 2397, and HB 2398 – which, among other things, adopt the Uniform Power of Attorney Act and incorporate judgment liens and their holders within the scope of current law regulating title insurers and debt payments on real estate. Each bill will become effective on November 1, 2021.
House Bill 2548 adopts the Uniform Power of Attorney Act and repeals existing statutory provisions concerning power of attorney. The Act creates new sections of the Oklahoma Statutes, addressing, among other things, the definitions, powers, limitations, and applicability of powers of attorney.
House Bill 2397 and House Bill 2398 will expand the scope of certain title insurance provisions and certain debt payment provisions under the Oklahoma Insurance Code and Mortgage Law, respectively, to include judgement liens and their holders. Specifically, the bills will, in part, subject judgment liens to existing provisions relating to the release of mortgage affidavits by a title insurance officer or agent and the release of a mortgage by a mortgage holder.